Improving Response Rates
The number one reason recruiters don't get a response is because of mis-targeting.
The latest developer survey I ran in January, shows clearly that recruiters could easily improve their response rates.
The easiest thing you can do as a recruiter is to simply learn the technology to better qualify candidates.
My course covers these essential topics:
 The Software Development Lifecycle
 Basic Client/Server Architecture
 Tech Stacks
 Frontend Vs Backend
 Databases
Normally it takes months (if not years) to pick up on this essential domain knowledge. Lucky for you I have packaged it all into one place in a course designed specifically for technical recruiters.
Survey Question: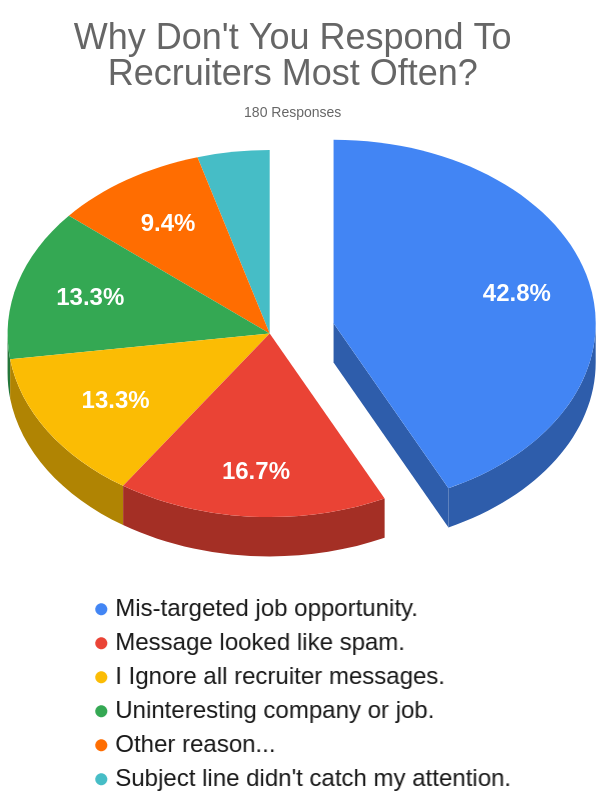 Domain Knowledge is Crucial!
Domain knowledge is a key to success in recruiting according to one prominent author of recruiting books, and even more so in the complex and swiftly changing field of software.
Learning the ins and outs of how software is made is a difficult process. It's hard to get a complete understanding, especially if you don't know which crucial pieces of the puzzle you are missing.
You can learn tech topics somewhere else, but I am building this course specifically for recruiters and it will be curated all in one place for you.
Isn't it worth investing the time to learn about the industry if it could drastically improve your response rates?
Making better connections with candidates.
In the first survey I ran with developers about recruiters, one person responded:
Recruiters probably should have industry experience. There's too much of a disconnect.
Even worse, in the most recent survey I ran, 45% of developers said they had a "Generally Negative"opinion about working with recruiters.
The best way to connect with developers is to understand what they do. Making a real connection with candidates takes their shields down and gives you a chance to do you job.
Meet The Author
I'm Aaron Decker, a full stack developer with about 10 years of experience writing code. Currently, I'm a cofounder at Bountywhere I serve as head of engineering. Previously, I have worked as a Tech Lead, hired teams, and as a Senior Software Engineer at multiple fortune 500 companies building large products. I also did a brief stint teaching programming courses as an Adjunct Instructor at a local community college.
These courses draw on my experience working in the industry and teaching teaching technical topics. You can reach me directly at aaron@ard.ninja, Linkedin, or Twitter @dynamicdoublea.
---
Features of the main course
What Will I Learn?
 What developers want, and what they think about jobs and recruiters
 What makes developers respond (or not) to recruiters
 Frontend vs Backend
 How software projects are run
 Job descriptions and titles of people involved in making software
 Tech stack deep dives (Java Spring, MEAN, .NET, Ruby on Rails, and more)
 How common websites and apps work
 DevOps and advanced topics like Docker and Kafka
What Do I get
 Lifetime access to the video course
 Free Updates when new content is added to the course
 Email templates, subject lines, and real cold email examples
 Over 70 videos, more than 5.5 hours of video content
 100% 30 day Money Back Guarantee if you are not satisfied with the content
What are people saying about the course?
"Aarons course did wonders for me as a new tech recruiter! I started it knowing almost nothing about the tech world and after completing the course, I was able to better articulate how development and design work in order to understand what my candidates do everyday. It's great to be able to speak my candidates language and relate to them on a deeper level. "
- Grace Fjellanger
"As someone who has never written a line of code before I think this course is something special. Being able to gain deeper technical knowledge as well as insight into how developers truly view the work recruiters do is highly beneficial. This course has the ability to change a lot in the world of technical recruiting."
- Stephanie Paulson
"This course is a great way for a new technical recruiter to gain perspective from an engineer's point of view as well as dive deeper into some more technical concepts to more easily relate with engineers. There's a lot of value to be had and it can definitely help you get up to speed faster as a new recruiter."
- Quinn Marzolf
"A comprehensive look at what software engineers do, the technologies involved, and what their job search is like. Your course is the info I expected to get out of the training for my current job, but unfortunately my training wasn't nearly as thorough."
- Chris Kurker
"Aaron made a professional and thoughtful presentation to our group of recruiters. He has a passion for the process that occurs between an technical candidate and a Talent Acquisition Professional and can offer helpful insight into improving that relationship."
- Rick DesLauriers, Owner of Recruiters of Minnesota
Courses You Will Love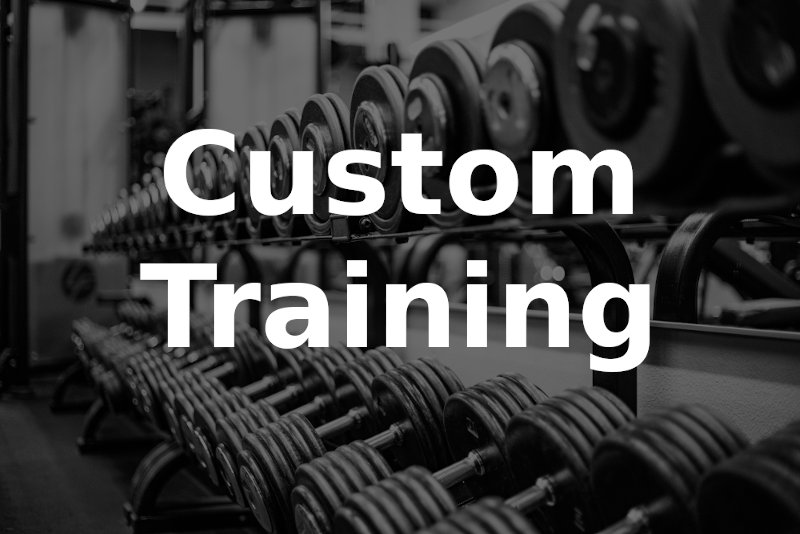 I offer custom training and consulting, I will do live video calls with your team to go over specific technical topics you request.
---
Live Video Call, minimum 1 hour
---